Preface: The companies made default in honouring the financial liabilities to the Banks, Financial Institutions etc, are usually declared as insolvent by the NCLT Order and the Corporate Insolvency Resolution Process starts by appointing the Insolvency Resolution Professional. Such companies are open for sale by the Committee of Creditors ("COC") constituting Banks / Lenders of such companies to the potential buyers in the market.
Benefits: Acquisition of companies under Corporate Insolvency Resolution Process ("CIRP or Insolvency Process") administered by the National Company Law Tribunal ("NCLT") as per the provisions of I&B Code, 2016 ("Code" or "IBC"). Code / IBC is the Act / Legislation passed by the Parliament in the year 2016 as Insolvency & Bankruptcy Code, 2016.
Clean Company: If the company is bought under Insolvency Process, the buyer gets a clean company irrespective of any old defaults. It means the buyer need not worry about the defaults and any other non-compliances made by the company including Tax obligations if any. While approving the transaction of acquiring such companies NCLT ensures that Resolution Plan submitted by the potential buyer is complied with all the norms. Accordingly, potential buyer will get a CLEAN company in hand and it can be run smoothly & effectively.

Customised Payment Terms: Terms of making payments to the Banks / Lenders can be customised and need not make the full payment of purchase consideration upfront. It can be made in tranches as per the resolution plan proposed & finalised between the COC & potential buyer/s.

Loan Facilities: Potential buyer/s can avail the loan facilities from the new Banks / Financial Institutions to fund the acquisition process. In some cases it is observed that even the funds are raised based on the potential business in future & mortgage of assets of the company as well.

Haircut by Lenders: Banks / Lenders are normally willing the take good amount of haircut on total existing loan exposure and hence such deals can be materialized in a best and the most reasonable cost consideration with the added advantage of support of additional loan funds from new Banks / FIs / ARCs etc.

Consortium of Buyers: Biding in the process is allowed for the consortium of potential eligible buyers. Hence, more than one person / company can come together to participate in the Bidding process and take advantage of cost effective potentially good deals of buying a company under CIRP under IBC.
Note: Views in this note are personal & only for academic interest & not to be relied upon as any kind of legal advice to any person.
COMPILED BY:-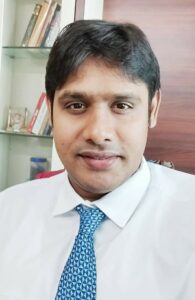 CS Prashant Thakre, B.Com & CS
Practicing Company Secretary in Mumbai
Fam Society, Flat No. 702/15, Koparkhairane, Navi Mumbai 400709
Mob. +91 7758821782
Email: cspsthakre@gmail.com