9 TERii Kurukshetra students placed in Virtual Placement Drives said Dr. Sagar Gulati, Director TERii.
The hit on educational institutions amidst the second strain of COVID is no news and it is universally accepted that Institutions are finding it as a real challenge to ensure uninterrupted quality education and allied activities that have been an integral part of education systems for decades. Still, under all sorts of challenges and tough times, TERii as an institution stands all in ensuring that no stone is unturned and students get the best of academic & co-curricular exposure, said Dr. Sagar Gulati, Director TERii.
He shared that Institution collaborated with Verzeo, a Bangalore-based Ed-Tech company for a virtual campus drive for B.Tech students, and as many as 6 students secured the job, as an outcome. The selection process was a Zoom Interview wherein students were assessed on their technical & interpersonal skills to qualify for the job. After a successful paid Internship while working from home on a stipend basis, students would be confirmed at an annual package ranging between 3 LPA to 6 LPA based on their outcome & performance. Selected students are Nicolas, Papul Kumar, Wajid Ansari, Amandeep Singh Johal, Dheeman Gupta, and Banshika Kumari. Ms. Kavya, Head HR for Verzeo, thanked TERii CRC for arranging & coordinating a smooth selection process.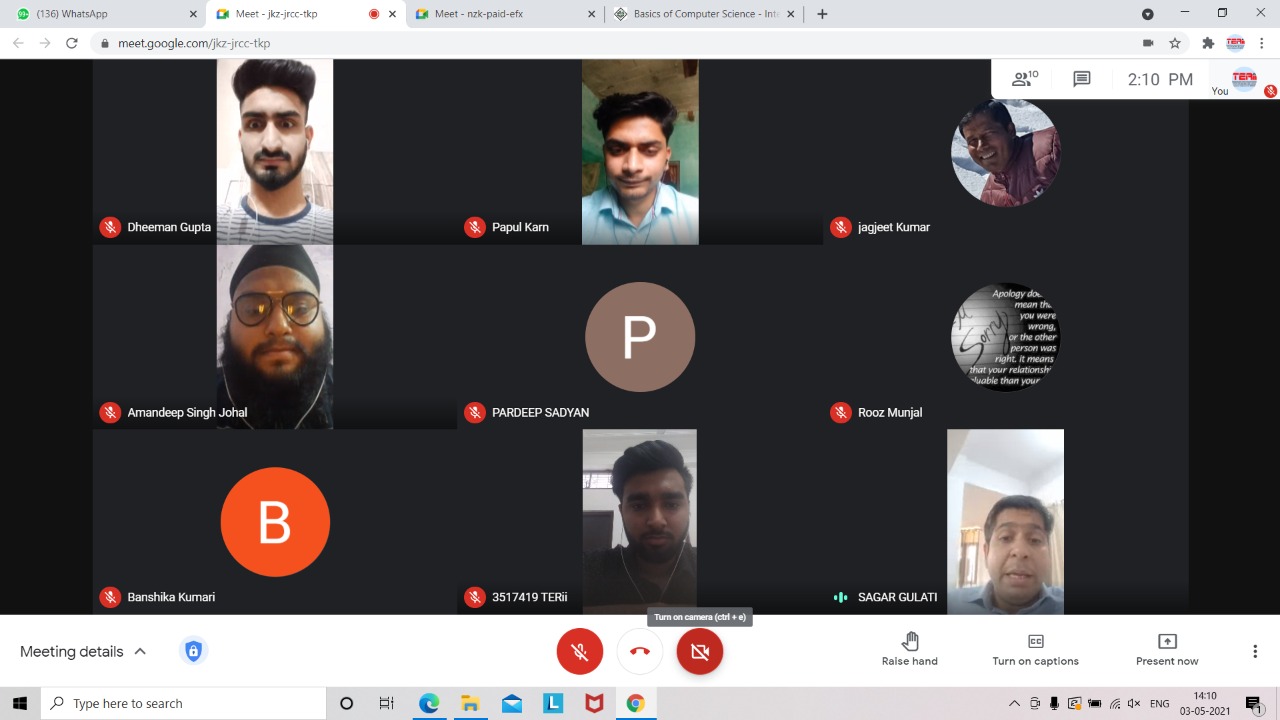 In another similar initiative, three students of B.Tech EEE got hired by Sky Birds International, a Delhi-based organization for Techno-Sales profile; their selection process got conducted in two rounds- telephonic and then Zoom Interview, which was successfully qualified by Sudhansu Kumar, Vivek Tiwari, and Zahibuddin. Mr. Satyananad, Director of Sky Birds appreciated TERii's initiative for coming out, connecting with the company, and for smooth coordination.
While selected students were delighted and joyful, Er. Aditya Gupta, Secretary TERii congratulated all selected students and parents. He also assured that Institution will keep on coming with similar opportunities in near future too, and will ensure that TERiians keep on getting the best of the offers.