GUIDELINES ON USE OF LIMITATIONS, CAVEATS AND DISCLAIMERS BY THE REGISTERED VALUERS IN VALUATION REPORTS : ALL YOU NEED TO KNOW -COMPILED BY DR. RAJWINDER SINGH
JALANDHAR-10/04/2021:
CEV INTEGRL APPRAISERS FOUNDATION ORGANISES A ONE DAY WORKSHOP ON THE TOPIC OF GUIDELINES ON USE OF LIMITATIONS, CAVEATS AND DISCLAIMERS BY THE REGISTERED VALUERS IN VALUATION REPORTS ISSUED RECENTLY ON 01/09/2020 BY THE AUTHORITY IBBI FOR THE BENEFIT OF ALL PROFESSIONALS & ECOSYSTEM RELATED TO IT.
ARROUND 85 PROMINANT REGISTERED VALUERS ATTENDED THIS SESSION THROUGH ONLINE MODE.
VIEW FULL PPT: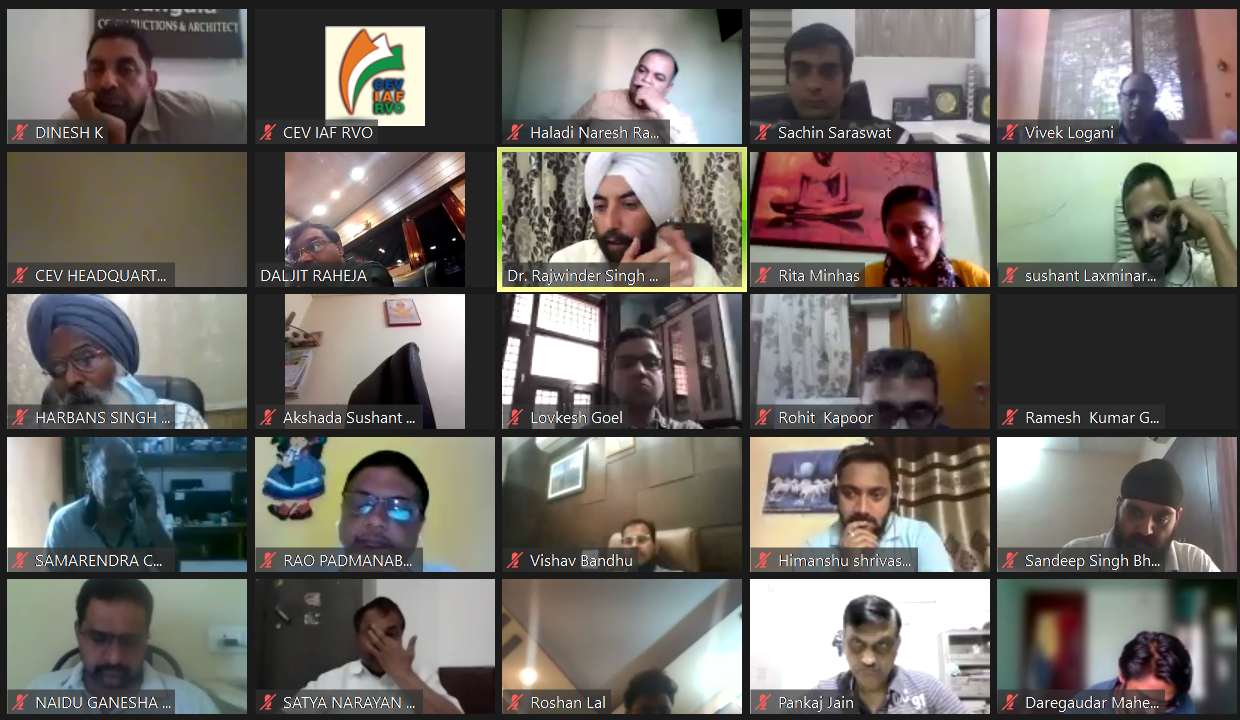 VIEW FULL CIRCULAR ISSUED BY IBBI ON USE OF CAVEATS, LIMITATIONS & DISCLAIMERS IN VALUATION REPORTS BY CLICKING LINK BELOW
1. Short title and commencement.


(a) These Guidelines may be called the Insolvency and Bankruptcy Board of India (Use of Limitations, Caveats and Disclaimers in Valuation Reports) Guidelines, 2020.
(b) These Guidelines shall come into force in respect of valuation reports in respect of valuations completed by Registered Valuers (RVs) on or after 1st October, 2020.
2. Background
(a) The Companies (Registered Valuers and Valuation) Rules, 2017 (Rules) provides a
comprehensive framework for development and regulation of the profession of valuers. These
Rules set standards of professional conduct and performance for the valuation profession in the
interest of stakeholders.
(b) Rule 2 of the Rules mandates that the RVs shall state 'caveats, limitations and disclaimers'
to the extent they explain or elucidate the limitations faced by valuer, which shall not be for the
purpose of limiting his responsibility for the valuation report. This Rule aims to ensure that a
valuation report does not carry a disclaimer, which has potential to dilute the responsibility of
the Valuer or makes the valuation unsuitable for the purpose for which the valuation was
conducted. However, the scope of 'caveats, limitations and disclaimers' is not clear to everyone,
including users and RVs, and consequently, the RVs are having different practices in
presentation of caveats, limitations and disclaimers in valuation reports.
(c) The Authority constituted a Committee of Experts comprising Mr. Rajan Wadhawan, Mr.
Sunil Agarwal and Mr. Jigesh Mehta to develop a standard template for disclaimers. The
Committee of Experts submitted its report to the Authority on 07th April, 2020, which was
considered by the Authority in consultation with the Registered Valuers Organisations (RVOs)
for finalisation of these Guidelines.
READ FULL CIRCULAR