CEV APP. ON GOOGLE PLAYSTORE FOR MOCK TEST FOR VALUATION EXAMINATION-FREE DOWNLOAD
Unique Initiatives of CEV CHARITABLE  INSTITUTION for education support for 1350 competitive examinations & more than 45000 tests at one platform. CEV App is live on Google Playstore in the name of CEV ACADEMY.
ONE MORE REASON TO CHEER THIS WEEK:


CEV officials told today that they have taken a unique initiative to launch their own App. on Google Playstore for all competitive examinations which include more than 45000 test paper series.
The app. is in the name of CEV ACADEMY & it can be downloaded from Google Playstore directly. It's free of cost to download it. One examination is free of cost in every sector for sole CHARITABLE PURPOSES and others at negligible cost.
Now users can get Personalized Learning Outcomes for everyone. An in-depth performance analysis, where they can know their strong and weak points, their all India rank, their state rank etc. They will also get a virtual tutor who is completely dedicated to bringing out the best in them. It will prioritize their concepts, chapters, topics, and questions through machine learning. Get this innovative learning experience only on CEV ACADEMY App. (38 kB)
This is the first app of its kind in India for purely Charitable Purposes developed by any organization of this sector to date. Mock test series for Valuation examination is under construction & going to be added soon on this platform & will be free of cost for its members.
Dr. Shefalika, further added that this is the first app of its kind in our sector for purely Charitable Purposes developed by any organization to date. Mock test series for Valuers examination is under construction & going to be added soon on this platform & will be provided to CEV INTEGRAL APPRAISERS FOUNDATION & will be free of cost for its members.
The other test series is under trial basis & already active and the same is available on www.cevtest.com and in the E ACADEMY section of our website,
Even it's very very useful for every kid who is a student of any school & teenage children who are preparing for any competitive EXAMINATIONS.
PLEASE HAVE A LOOK AND SUGGEST ANY IMPROVEMENT
Congratulations to all CEV Members.
THE TESTS INCLUDE
GATE, ENGINEERING ENTRANCE, GRADUATE ENGINEERING EXAMINATION, ENGG PSU & RESEARCH, SSC JE, JEE, UPSC, GOVERNMENT EXAMINATION, STATE GOVERNMENT, MEDICAL ENTRANCE, LAW ARTS & COMMERCE, MANAGEMENT, TEACHERS, DEFENSE, POLICE, CIVIL SERVICES, BANKING, COMPUTER & IT, RAILWAY RRB, FINANCE, INSURANCE, SCHOOL LEVEL, FOREIGN EDUCATION, SKILL APTITUDE & LANGUAGE TEST, DESIGNING, IT PLACEMENT, LICENCE, STATE ENGINEERING EXAMINATION, POLYTECHNIC & ITI, STATE COMMISSIONED EXAMINATIONS, STATE PSC, MBA, BBA, HOTEL MANAGEMENT, TISS, IGNOU, MSC, UGAT, BARC ENGINEERING, HSSC JE, PSPCL, RRB JE, IES, NIC, BMC, BSNL, UPPSC ASSISTANT ENGINEER, IIT, JAM, DOITC, CUET, HSEE IIT MADRAS, LPU, NEST, MP PEB ENGINEER, MP PSC AE, JEE ADVANCED, AMU, BVP CET, NATA, ICAR, AIEEA UG EXAM, CIPET JEE, JEE BARCH, TS EAMCET ENGG, VITEEE, UPSEE, WBJEE, ENAT, SRNJEEE, PUNJAB JET, PESSAT, BANK PO, RBI, IBPS RRB & PO EXAM, NABARD, BANK SPECIALIST OFFICER, NBE, AIIMS, CMSE, NHM, NRHM, UGME, NEET, JIPMER, PG MEDICAL ENTRANCE, ICMR, MCA, BCA, CDAC, SSB, NDA, CDS, IAF, NAVY, ARMY, CISF, CRPF, IMU CET, UP POLICE, DELHI POLICE, BSF, ICSI, CITIZENSHIP, CURRENT AFFAIRS, AND MANY MORE, POLICE, ACCENTURE, ACT, AFCAT, AIBE (BAR COUNCIL) AIEEA, UG EXAM (AIIMS), AILET (AMCAT ANDAMAN AND NICOBAR ISLANDS BOARD, ANDHRA PRADESH BOARD, ANDHRA PRADESH PSC, (ANDROID BASIC EXAM AP PANCHAYAT SECRETARY, AP POLYCET, AP VILLAGE REVENUE OFFICER, AP/TS, ICET, APPSC (WELFARE OFFICER), ARCHITECTURE, ARMY WELFARE, ARUNACHAL PRADESH BOARD,AVIATION, B TECH, B ED, M ED, B SC(AGRICULTURE),BANK CLERK, BANK PO, BCA, BIHAR BOARD, BIHAR PUBLIC SERVICE COMMISSION, BIHAR STAFF SELECTION COMMISSION, BIOTECH, BITS, BITSAT,BSF, ASI/HC, BSNL JAO, BSNL JTO, C C LAGUAGE, C/C++, CA FOUNDATION, CAT, CBEE, M SC, JNU, CBSC, VBQ, CBSE (CLASSES III X) CBSE APTITUDE, CBSE NET, CCNA, CDS, CENTRAL ARMED POLICE FORCES, CAPF, CET MAH,CHAPTER WISE MBA ENTRANCE, CHEMICAL CHSL, COMBINED HIGHER SECONDARY LEVEL, CIVIL (CLASS XI XII) CLAT, CLERK OFFICE ASSISTANT/STENO, CMA FOUNDATION, CMAT, MAT, COAST GUARD, COMEDK, COMMERCE, COMPUTER BASICS, PREPARATION CRA, METRO RAIL, CS FOUNDATION, CS, IT, CSA, DBMS, DELHI BOARD, DELOITTE, DRIVING LICENSE, DSSSB, FSL DEPT, DSSSB, GRADE II, DU, JAT, DYNAMIC GK, E&C, ELECTRICAL, ELITMUS, EMPLOYEE`S STATE INSURANCE CORPORATION, ENAT, ENGLISH OLYMPIADS, ENGLISH TEST, EPFO, ERICSSON, FDDI, FOOTWEAR DESIGN AND DEVELOPMENT, FIRE OPERATOR, FOOD CORPORATION OF INDIA, FOREST SERVICE, FRENCH, GANDHIAN STUDIES, GCET, GIC, AGENT, GK, GMAT, GOA BOARD GRE, GUJARAT BOARD, HARYANA BOARD, HCL, HIGH COURT, CLERICAL, HIMANCHAL PRADESH BOARD, HOMI BHABHA, BALVAIDNYANIK SPARDHA, HSEE, IIT MADRAS, IBM, IBPS CLERK, IBPS PO/MT, IBPS RRB, IBPS SO, ICSE (CLASSES V X), IELTS, IES, ESE, ENGINEERING SERVICES EXAMINATION, IGNOU, IIFT, IISER, IIT, JAM, IMAT, INTERNATIONAL MEDICAL ADMISSIONS TEST, IND MARITIME. IMU, CET, INFORMATICS ASSTT, INFOSYS INSTRUMENTATION, INTEGRAL UNIVERSITY ENTRANCE TEST, INTELLIGENCE BUREAU, IPM, IIM INDORE, IQ TEST, IRMA, SAT, JAIIB, JAMMU AND KASHMIR BOARD, JAVA, JAWAHAR NAVODAYA ENTRANCE EXAM, JBIMS, MSC FINANCE, JEE MAIN ADVANCED, JEXPO, JHARKHAND BOARD, JHARKHAND PSC, JIPMER, JNU MCA, ENTRANCE, JUDICIAL SERVICES, JUNIOR OFFICER, KARNATAKA PUBLIC SERVICE COMMISSION, KEAM, KERALA BOARD, KVPY, KISHORE VAIGYANIK PROTSAHAN YOJANA, LARSEN TOUBRO, LIC AAO, LIC ADO, LIC AGENT, LIFE SCI, LORS /SOPS ESSAYS, LPU, MADHYA PRADESH BOARD, MADHYA PRADESH PUBLIC SERVICE COMMISSION, MAHARASHTRA BOARD, MASS COMMUNICATION, MATH QUESTION BANK, MECHANICAL, MHCET, MICROSOFT OFFICE, MIZORAM BOARD, MTSE, NABARD, ASSISTANT MANAGER GRADES A AND B, NAC, TECH, NALSAR NBT, CAREER COUNSELLING TEST, NCAT, NCHM JEE, HOTEL MGMT CATERING, NCO, NATIONAL CYBER, OLYMPIAD, NDA, NEET, NEST, NATIONAL ENTRANCE SCREENING TEST, NETWORKING NIACL, NICL, NIACL, NIFT, NIMCET, NMAT, NPAT, ODISHA BOARD, OPERATING SYSTEM, OPSC, ASSISTANT SECTION OFFICER, ORACLE, PANCHAYATH DEVELOPMENT OFFICER, ( PG MEDICAL ENTRANCE PLACEMENT, POLICE CONSTABLE, POLICE SUB INSPECTOR/ASI, POLYTECHNIC DIPLOMA, PRASAR BHARTI,PSYCHOMETRIC, PTE, PU, LAW, PUNJAB BOARD, PUNJAB PUBLIC SERVICE COMMISSION, PUNJAB UNIVERSITY, PUNSUP, FOOD INSPECTOR, RAILWAY APPRENTICE EXAM, RAJASTHAN BOARD, RBI ASSISTANT EXAM, RBI OFFICER GRADE B, RRB, ALP/ RRB (GR D), RRB, SAINIK SCHOOL ENTRANCE, SAT, SAT, SBI CLERK, SBI PO, SEBI VB, MUTUAL FUND, SECTION OFFICER, COMMERCIAL AUDIT, SET, BBA, SET LAW/ SLAT, SIKKIM BOARD, SLIET, SMARTEST, SNAP, SRMJEEE, SSC, CGL TIER 1 2, SSC CONSTABLE, SSC JE, SSC MTS, SSC SUB INSPECTOR,STAFF NURSE STATIC GK, STENOGRAPHER (GRADES C AND D), TAMIL NADU BOARD, TAMIL NADU PUBLIC SERVICE COMMISSION, TANCET, TCS, TEACHERS ELIGIBILITY TEST,CTET, TERRITORIAL ARMY OFFICER, TISS, BAT, TISS, NET, TNSF, TAMIL NADU SELF FINANCE CONSORTIUM, TOEFL, UNDER GRADUATE APTITUDE TEST, PETROLEUM AND ENERGY STUDIES,UP POLICE, UPSC EXAM, UPSEE, UTTAR PRADESH PUBLIC SERVICE COMMISSION, UTTARAKHAND BOARD VITEEE, WBJEE, UPSSSC, MANDI PARISHAD, RRB JE, RO ARO, MASS COM, RPF, CONSTABLE, UPTET, KVS PRT, KVS.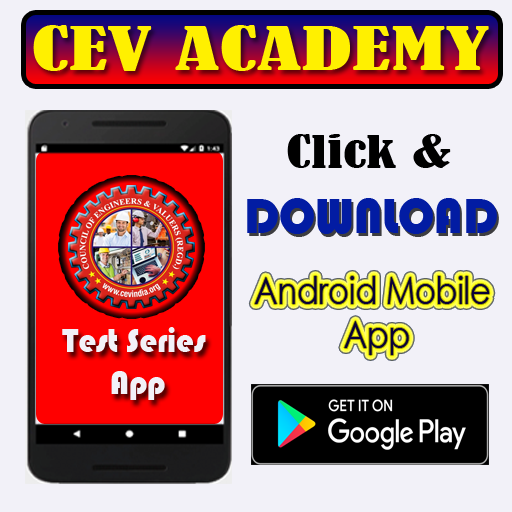 READ FULL NEWS