CEV INDIA ANNOUNCES TIMETABLE FOR ONLINE TRAINING OF STAAD-PRO SOFTWARE
TIMETABLE OF MOST AWAITED BATCH OF STAAD PRO CLASS ANNOUNCED BY CEV ACADEMIC WING
STARTING DATE 1st JUNE 2021
TIME 5.30 PM TO 6.30 PM
DURATION 30 DAYS
CERTIFICATE WILL BE AWARDED BY CMI AUTHENTICATED BY BENTLEY.
JALANDHAR (TECHO REPORTER):

CEV INDIA ANNOUNCES TIME TABLE FOR MOST AWAITED BATCH FOR ONLINE TRAINING OF 'STAAD-PRO' FOR STRUCTURAL DESIGNING IN ASSOCIATION WITH CAREER MOTIVES INSTITUTE ON CHARITABLE BASIS WITHOUT PROFIT. IT WILL BE A ONLINE SESSION OF 30 HOURS AND WILL BE COMPLETED IN ONE HOUR DAILY 30 DAYS IN NON WORKING HOURS WHICH WILL SUITE ALL WORKING PROFESSIONALS & EMPLOYEES. COMPLETE ANALYSIS AND DESIGN FROM THE BEGINNING WILL BE EXPLAINED BY HIGHEST LEARNED FACULTY IN DETAIL BEFORE STARTING EXPOSURE TO THE SOFTWARE.
Follow CEV on Social Media
"THE COURSE SYLLABUS WILL INCLUDE STRUCTURE ANALYSIS, & DESIGN USING 'IS' CODES WHICH INCLUDE DESIGNING, ANALYSIS, 'IS' CODE STUDY, MANUAL CALCULATIONS. CERTIFICATE OF COMPLETION WILL BE PROVIDED BY BENTLEY CERTIFIED CAREER MOTIVE INSTITUTE"
AS INFORMED BY CEV OFFICIALS TODAY.
ONLINE CLASSES ARE STARTING FROM 1ST JUNE 2021 AT 5.30 PM ONWARDS ON ZOOM PLATFORM. THE DURATION OF FULL COURSE IS 30 DAYS.
STARTING DATE 1st JUNE 2021
TIME 5.30 PM TO 6.30 PM
DURATION 30 DAYS
REGISTRATION

FEE +COURSE FEE+ SOFTWARE CHARGES
REGISTRATION + COURSE CHARGES =8000/-
A COPY OF FREE SOFTWARE WILL BE PROVIDED TO ALL CANDIDATES FREE OF COST BEFORE STARTING OF THE CLASSES.
AFTER COMPLETING THE COURSE THE COMPLETION CERTIFICATE WILL BE AWARDED BY THE CEV & CMI AUTHENTICATED BY BENTLEY.
SESSION WILL BE ORGANISED ON ZOOM APP AND DATE OF STARTING WILL BE ANNOUNCED IMMEDIATELY AFTER COMPLETING THE ADMISSIONS OF DESIRED CANDIDATES.
Follow CEV on Social Media
---
PAYMENT OPTIONS
PAY BY TRANSFER IN THE BELOW MENTIONED DIRECT GATEWAY LINK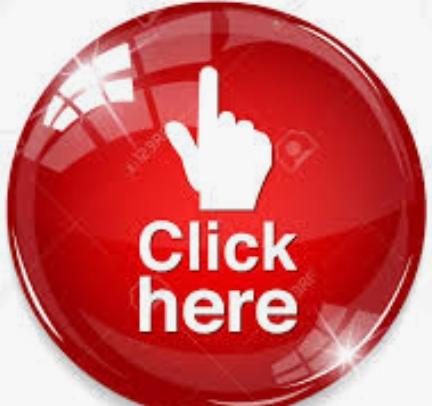 Follow CEV on Social Media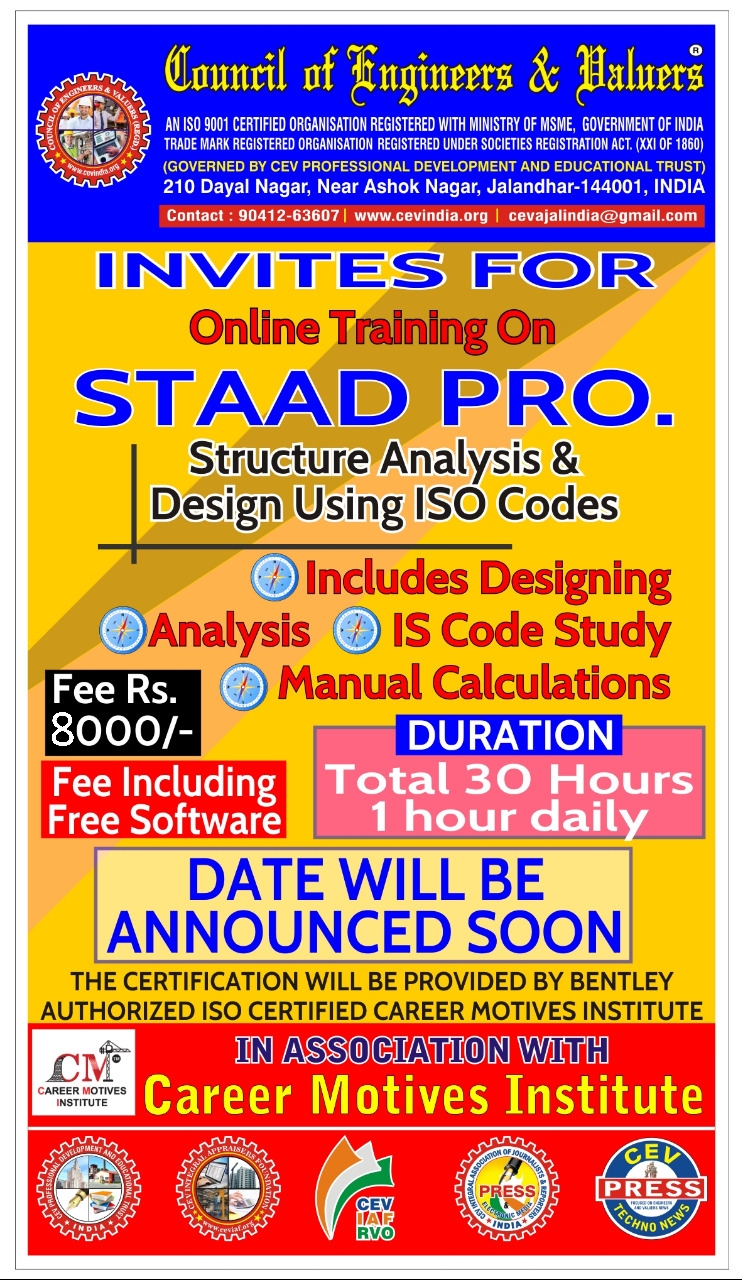 Follow CEV on Social Media